Utility Truck Equipment For Sale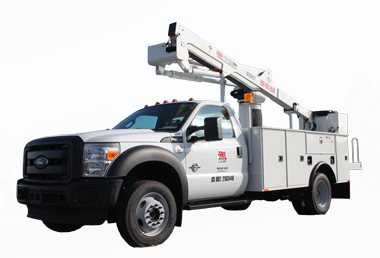 TRL Rents has a strong reputation for providing quality, well maintained units as we strive to exceed our customerís expectations when renting or purchasing one of our units.
As a part of the Time Manufacturing family, we are proud to feature the Versalift line of equipment. Versalift has long been revered as the unit that will provide the lowest cost of operation throughout the life of the unit.
A quality unit coupled with the fact that all of our inventory is maintained to the highest standards by factory-trained technicians. Therefore, when purchasing a unit, you can buy with confidence knowing the unit has current inspections and is ready to go to work.
Not only will you have access to the highest-quality fleet in the industry, but you will also have access to our professional staff that will help to assess your needs and guide you with their knowledge to help find the right solution for your need.
Advantages:
100 point inspection program
Factory-trained technicians
Fleet Maintained units
All units have Current ANSI, Dielectric (when applicable) and DOT inspections.
We appreciate the opportunity to earn a portion of your business as we look forward to working with you to show you the TRL Rents difference.
Here are some featured units that are ready for you now:
Aerial Bucket Trucks 30 ft - 45 ft
Versalift VST40MHI 2022 Chevrolet Silverado 5500 4x4
Unit Number:
7142-T407
Equipment:
Versalift VST40MHI
Mileage:
Price:
$0.00
Description:
2022 Chevrolet Silverado 5500 4x4 with a Versalift VST-40-MHI, 45' Articulating and Telescopic, Material Handling, Insulated Aerial Lift.
Location:
Alexandria, VA
---
Versalift SST-40-EIH 2014 Dodge Ram 5500
Unit Number:
7144-5354
Equipment:
Versalift SST-40-EIH
Mileage:
95,987
Price:
$0.00
Description:
2014 Dodge 5500 4x2 with a 6.7L Cummins Diesel and an Automatic Transmission with a Versalift SST-40-EIH, Insulated, Telescoping & Articulating, 45' Workheight Aerial Lift.
Location:
Canton, OH
---
Versalift SST-40-EIH 2016 Dodge 5500 4x2
Unit Number:
7145-5975
Equipment:
Versalift SST-40-EIH
Mileage:
131,777
Price:
$0.00
Description:
2016 Dodge 5500 4x2 with a Cummins Diesel Engine and an Automatic Transmission with a Versalift SST-40-EIH, Telescoping & Articulating, Insulated, 45' Workheight Aerial Lift.
Location:
Canton OH
---
Versalift VST-40-MHI 2016 Dodge 5500 4x2
Unit Number:
7146-6217
Equipment:
Versalift VST-40-MHI
Mileage:
146,987
Price:
$0.00
Description:
2016 Dodge 5500 4x2 with a Cummins Diesel Engine with a Versalift VST-40-MHI, 45' Articulating and Telescopic, Material Handling, Insulated Aerial Lift.
Location:
Canton, OH
---
Aerial Bucket Trucks 46 ft - 65 ft
Versalift VO-355X-MHI 2010 Ford F-750
Unit Number:
7160-V188
Equipment:
Versalift VO-355X-MHI
Mileage:
95,738
Price:
$59,995.00
Description:
2010 Ford F-750 with a Diesel Engine and an Automatic Transmission with a Versalift VO-355X-MHI, 60' workheight, Articulating, Insulated, Material Handling Aerial Bucket Truck. This unit for sale is work-ready and has current ANSI, Dielectric and DOT inspections.
Location:
Canton, OH
---
Versalift VO-455-MHI 2012 Ford F-750
Unit Number:
7162-4532
Equipment:
Versalift VO-455-MHI
Mileage:
75,338
Price:
$67,995.00
Description:
2012 Ford F-750 with a Cummins Diesel Engine and an Allison Automatic Transmission with a Versalift VO-455-MHI, 60' Workheight, Articulating, Insulated, Material Handling Aerial Bucket Truck. This unit for sale is work-ready and has current ANSI, Dielectric and DOT inspections.
Location:
Canton, OH
---
Versalift VO-455-MHI 2012 Ford F-750 4x2
Unit Number:
7162-4953
Equipment:
Versalift VO-455-MHI
Mileage:
71,883
Price:
$67,995.00
Description:
2012 Ford F-750 with a Cummins Diesel Engine and an Allison Automatic Transmission with a Versalift VO-455-MHI, 60' Workheight, Articulating, Insulated, Material Handling Aerial Bucket Truck.
Location:
Canton, OH
---
Versalift VO-355-MHI 2009 Ford F-750
Unit Number:
7169-V205
Equipment:
Versalift VO-355-MHI
Mileage:
83,556
Price:
$54,995.00
Description:
2009 Ford F-750 with a Diesel Engine and an Automatic Transmission with a Versalift VO-355-MHI, Insulated, Aerial Bucket Truck. 60' Workheight with a Material Handler! This unit for sale is work-ready and has current ANSI, Dielectric and DOT inspections.
Location:
Canton, OH
---
Aerial Bucket Trucks 66 ft - up
Versalift VST-9000-MHI 2011 International 7500 SFA 6x6
Unit Number:
7191-V197
Equipment:
Versalift VST-9000-MHI
Mileage:
71,460
Price:
$0.00
Description:
2011 International 7500 6x6 with an Automatic Transmission and a Versalift VST-9000-MHI, Telescoping and Articulating, Insulated, Material Handling, 95' Aerial Lift. This unit for sale is work-ready and has current ANSI, Dielectric and DOT inspections.
Location:
Ft Worth, TX
---
Versalift VST-9000-I 2013 International 7400 6x6
Unit Number:
7193-4949
Equipment:
Versalift VST-9000-I
Mileage:
39,132
Price:
$0.00
Description:
2013 International 7400 6x6 with a Diesel Engine and an Automatic Transmission with a Versalift VST-9000-I, Insulated, Telescoping & Articulating, Material Handling, 95' Workheight Aerial Lift.
Location:
Canton, OH
---
Versalift VST-9000 2016 International 7400 SFA 6x6
Unit Number:
7196-6206
Equipment:
Versalift VST-9000
Mileage:
40,595
Price:
$0.00
Description:
2016 International 7400 6x6 with a Cummins Diesel Engine and an Allison Automatic Transmission with a Versalift VST-9000, Telescoping & Articulating, Insulated, 95' Workheight, Material Handling Aerial Lift.
Location:
Canton OH
---
Cable Placers
Versalift VTP40NE 2019 Ford F-750
Unit Number:
7149-T070
Equipment:
Versalift VTP40NE
Mileage:
39,973
Price:
$0.00
Description:
2019 Ford 4x2 with An Automatic Transmission with a Versalift VTP-40 Cable Placer with Cable Reel, Winder and Brake. Under CDL!
Location:
Indianapolis, IN
---
Digger Derricks
Pitman P50-4T 2010 International 7400 4x4
Unit Number:
7451-3642
Equipment:
Pitman P50-4T
Mileage:
52,366
Price:
$99,995.00
Description:
2010 International 7400 4x4 with a Diesel Engine and an Automatic Transmission with a Pitman P50-4T, Insulated, 50' Sheave Height Digger Derrick.
Location:
Goshen IN - For Rent Only
---
Terex General Model 8465 2010 International 7400 SFA 6x6
Unit Number:
7460-V181
Equipment:
Terex General Model 8465
Mileage:
57,588
Price:
$0.00
Description:
2010 International 7500 6x6 with a Diesel Engine and an Automatic Transmission with a Reconditioned and Remounted Terex General, 65' Sheave Height, Insulated Digger Derrick. Stock# 7460-V181
Location:
Canton, OH
---